BOARD CERTIFIED. PROFESSIONAL. PRO-LIFE.
HELP US FURTHER THE CAUSE OF THE PRO-LIFE MOVEMENT
A MESSAGE FROM OUR EXECUTIVE DIRECTOR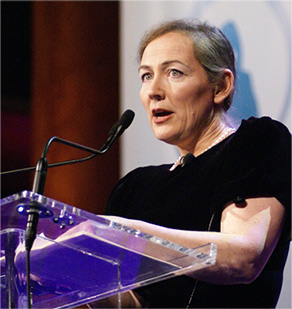 Have you ever longed for colleagues who share a prolife worldview? You are not alone. We are pro-life obgyns and associates who are speaking out with a professional voice. And, we are making a difference. Come join us.
OB/GYN

Physicians, Midwives, Physician Assistants, Nurse Practitioners and Nurses

Students & Residents

Organizations

Affiliates
Together we can effectively communicate the effects of abortion on women. We can communicate a professional second opinion which values life. And we can network together to bring that message to the medical, policy and pro-life community. Come join us.
– Donna Harrison, M.D.
MARK YOUR CALENDARS
Sept. 29, 30 and Oct. 1, 2017
2017 MATTHEW BULFIN EDUCATIONAL CONFERENCE
The Center for Bioethics and Human Dignity
Trinity International University – Deerfield, Illinois
WHAT'S THE RISK?
HAVING ABORTIONS LEADS TO INCREASED RISK OF …
MENTAL HEALTH PROBLEMS
81%
ABORTION COMPLICATIONS
NEW FAQ SEARCH FEATURE
Be sure to check out our new Frequently Asked Questions search feature. Search the AAPLOG database by keywords to get quick answers to questions on issues pertaining to life.
VIRTUAL HUMAN EMBRYO
Our friends at the Endowment for Human Development (EHD) have put together some great resources and apps. The Virtual Human Embryo (VHE), a 14,250-page, illustrated atlas of human embryology, which presents all 23 Carnegie Stages of development during the 8-week embryonic period.
ABORTION DRAMATICALLY INCREASES THE RISK OF MATERNAL DEATH
Making Abortion Illegal is Associated with Fewer Deaths from Abortion in Chile
One of the most controversial subjects has been the effect of abortion laws on maternal health, particularly where abortion is prohibited in order to safeguard women's health, motherhood and the unborn human life.
During the last three decades, numerous international agencies, public health actors, politicians and several research groups claim that countries which restrict or prohibit elective abortion promote "unsafe" abortions, which hypothetically result in a higher risk of complications, and hypothetically then lead to higher maternal morbidity and mortality.
However, there is no direct scientfic evidence of any potentially deleterious cause-effect relationship between abortion restrictive laws and maternal health. In fact, countries like Chile and Ireland, where abortion is illegal, have some of the lowest maternal mortality in the world. This fact is critically important for health policy in developing countries where elective abortion is prohibited, since threat of increasing maternal mortality is used to pressure liberalization of abortion policies.
Read more here about maternal mortality…
CHECK OUT OUR PATIENT EDUCATION BROCHURES
EVIDENCE BASED MEDICINE
There is a myth that abortion is better for women than childbirth. But what is the evidence in the published medical literature? Compared with giving birth, women who abort are at higher risk of preterm birth, mental health problems, and in the case of aborting a first pregnancy, an increased risk of breast cancer. Let's look at the evidence.
The average person forms their opinion of abortion from the authorities quoted in the media. Planned Parenthood, Guttmacher Institute, IPAS and others in the abortion industry who stand to profit immensely from the sale of their abortion product are given a disproportionately large voice. Unfortunately, some of the medical organizations which should provide an evidence-based counterbalance to this spin have neglected their obligation to impartially evaluate the medical literature. AAPLOG exists to provide a "second opinion". We make available here readable summaries of what the medical literature actually says regarding the effects of abortion on women. Preterm birth, suicide, depression and breast cancer are only some of the ways in which abortion can harm women. This is information critically important to any true informed consent on the issue of abortion.
LATEST NEWS
AAPLOG
PRESS RELEASE. August 7, 2017 The American College of Pediatricians (ACPeds) and the American Association of Prolife Obstetricians and Gynecologists (AAPLOG) represent over 6,000 physicians and healthcare professionals who applaud the American Medical Association's (AMA) current ban on physician assisted suicide and euthanasia. Together we urge the AMA's Council on Ethical and Judicial Affairs (CEJA) to [...]
AAPLOG
Committee Opinion 1 Professional Ethics Committee of AAPLOG Hippocratic Objection to Killing Human Beings in Medical Practice "On some positions, cowardice asks the question: Is it safe? Expediency asks the question: Is it politic? Vanity asks the question: is it popular? But conscience asks the question: Is it right? "And there comes a time when one [...]
LIFE. IT'S WHY WE'RE HERE.